Liminal Horror: The Symposium
This is a simple faction to add into any of your Liminal Horror games and campaigns.
FACTION: THE SYMPOSIUM
A scholarly society based in Oxford made up of fringe theologians, archaeologists, mystics, historians, ancient astronaut theorists, anthropologists, and black-market antiques dealers focusing on paranatural incursions throughout history and the artifact that were either produce by or left behind in these events.
ACTIONS
The quarterly release of the scholarly journal - PEERanormal Review: A scholarly quarterly of paranatural studies. This journal focuses on peer review literature pertaining to supernatural, extraterrestrial, and interdimensional reportings from ancient sites around the world. These range from grammatical, historical, and literary analysis of ancient texts to full excavations of sites and the hypothesizing and cataloging archaeological findings.
This journal is however a front for a more clandestine agenda. The Symposium has been called by some a "secret society" and it very well may be. Their primary goal is to facilitate and establish communication with entities and forces that are from outside our world.
BASE
Using their holdings to acquire land near Newgrange in Northern Ireland, The Symposium has partnered with various quantum physics research companies to build a facility housing a large hadron-collider. This particle accelerator is being used and operated for atomic studies, but its overall goal is deeper and potentially darker. Built on the exact location of a Neolithic druidic nexus to the Otherworld, senior fellows of The Symposium seek to tear a rift in reality to summon The Being (a cosmic entity of philosophical necessary and maximal property) to this world. For what reasons, only they know but rumor has it – cultures as old as this planet have been pining for this moment for millennia.
ORGANIZATIONAL STRUCTURE
Senior Fellows

Those within the "inner circle" with complete knowledge of the goals.

Fellows Collective

Scholars from varying fields, all believe in the paranatural but are unaware of the ultimate goals.
There are at least one or two rumored moles, plants of The Bureau in this collective.

Research Recruits

Undergrads and other non-initiated "fellows-in-training"
Varying fields of study. On the ground teams around the world.
Some Research Recruits have secretly gotten jobs at The Bureau and report to the Fellows Collective.

Journal Editor

They believe the PEERanormal Review is the sole purpose of The Symposium.
METHODS
Research Recruits and members of the Fellows Collective can be found at or near known or rumored locations of paranormal importance around the world, collecting or recording any artifacts that may be found.
EVIDENCE OF INVOLVEMENT
It is rumored that at least one Research Recruit was investigating the fallout of the Plague of Frogs event.
USING THE SYMPOSIUM IN YOUR LIMINAL HORROR GAME
Often in horror or paranormal media there is a religious, ivory tower or secret society that plays fringe roles on the outside but may give insight to either protagonists or antagonists giving them a direction that is not structured or governmental. These "intellectual cults" most likely seek to use the players as unknowing pawns but will often be eager to assist, albeit for their own selfish intentions.
THE PEERANORMAL REVIEW
The second page of this faction is a example in-game artifact, the scholarly journal. This sample issue has d4 random plot hooks to explore with The Symposium in your Liminal Horror games.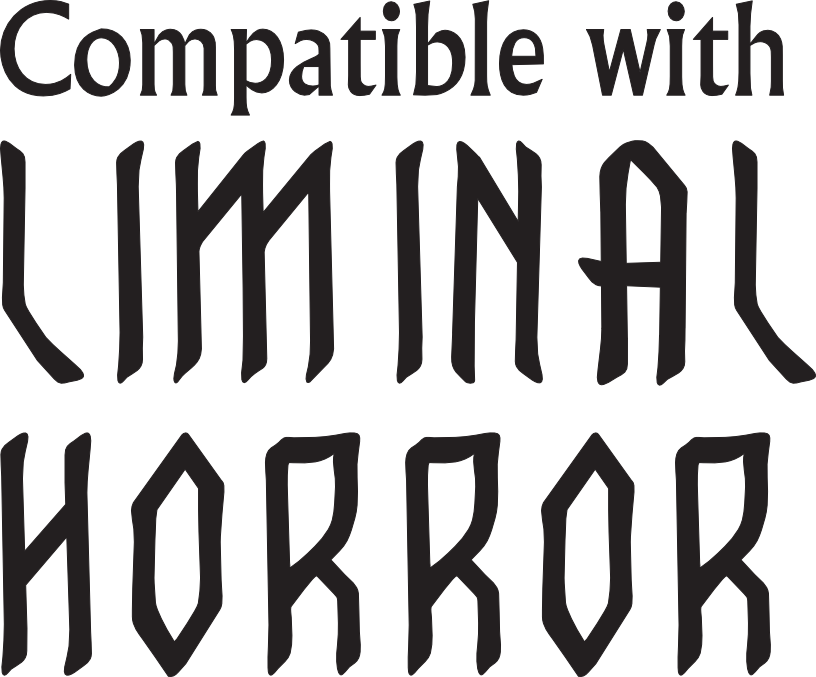 The Symposium is an independent production by Matthew Morris AKA ManaRampMatt and is not affiliated with Goblin Archives LLC. It is published under the Liminal Horror Third Party License.
Liminal Horror is copyright by Goblin Archives LLC.

Download
Click download now to get access to the following files: