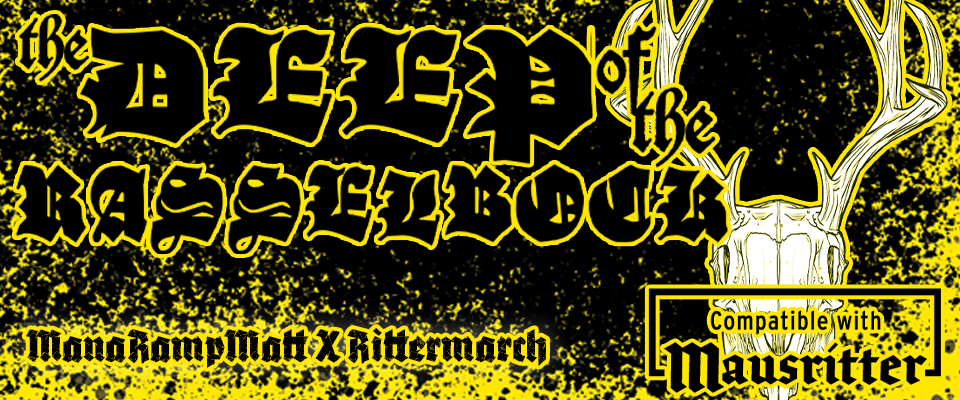 The Deep of the Rasselbock
A downloadable Adventure Site
This is my second submission for Rittermarch and #MoreMausritterMarch.
This little adventure site is a teaser trailer for the forthcoming Bernpyle Issue 4, MorkMaus. It is inspired by MÖRK BORG.
Mausritter Sword-and-Whiskers Role Playing Game is created by Isaac Williams. Mausritter is copyright Losing Games.
The Deep of the Rasselbock is an independent production by ManaRampMatt and is not affiliated with Losing Games. It is published under the Mausritter Third Party License.
The Deep of the Rasselbock is basically a Mork Borg /Mausritter reskin of Shrine of the Black Hound by Nate Treme and Highland Paranormal Society.
Dungeon Maps! Fantasy Stock Art by Daniel F. Walthall is licensed under the Creative Commons Attribution 4.0 International License. To view a copy of this license, visit http://creativecommons.org/licenses/by/4.0/.

Download
Click download now to get access to the following files:
The Deep of the Rasselbock.pdf
8 MB