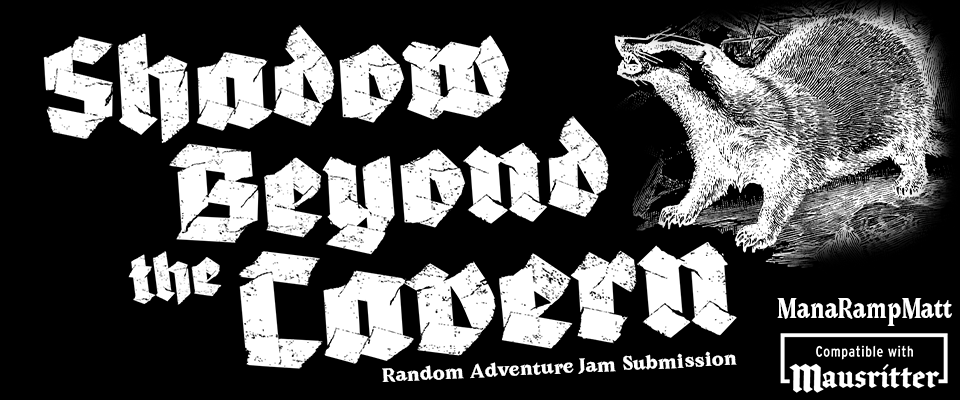 Shadow Beyond the Cavern
A downloadable cave crawl
This Adventure is included in the Bernpyle Adventure Collection, snag it here.

Printing Instructions. Print on 12X18 size paper at a local print shop. Print in color, front and back, flip on short edge. Then cut it out and tri-fold. Boom, you're ready to play!

Deep within the creeps and crags beneath the earth, through rock and river, in darkness and dread;
a shadow lies beyond the cave.
In this haze of black, a thick, noncorporeal form takes shape.
A horde of specters, a congregation of phantasms in the rising depths.
What lies here below? Why does it now begin to stir?
What is The Ghost Host of the Rising Caverns?
What is the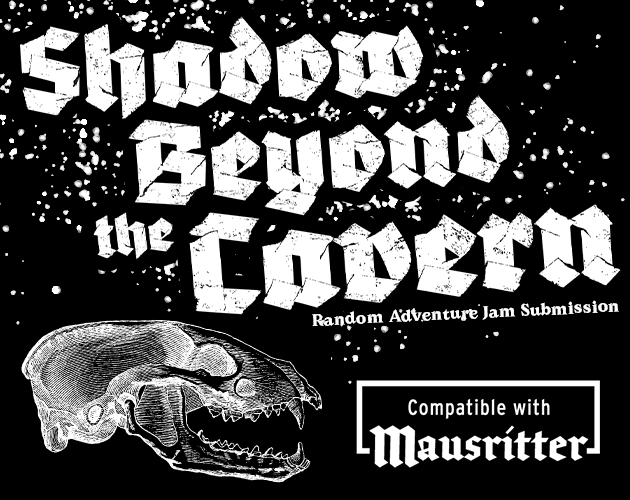 Located deep in Badger Burrow, up the subterranean river from the muskrat's beach there is a crack in the cave wall. A faint red glow, a silent hiss. It beckons you. Well, that, and Suetonius the Wise has asked you to investigate strange rumors of ghosts haunting the muskrat and potentially all of the burrow.
Shadow Beyond the Cavern is an independent production by Matthew Morris (ManaRampMatt) and is not affiliated with Losing Games. It is published under the Mausritter Third Party Licence.
Mausritter is copyright Losing Games.
For Print: Print and trim on an 12"x18" Sheet of paper, then trifold into an A5 sized adventure pamphlet. Perfect to add to your Mausritter Box Set.
Purchase
In order to download this cave crawl you must purchase it at or above the minimum price of $3 USD. You will get access to the following files:
Shadow Beyond the Cavern [tri-A5-folf adventure].pdf
34 MB
Shadow Beyond the Cavern Map [UNLABLED].png
2 MB