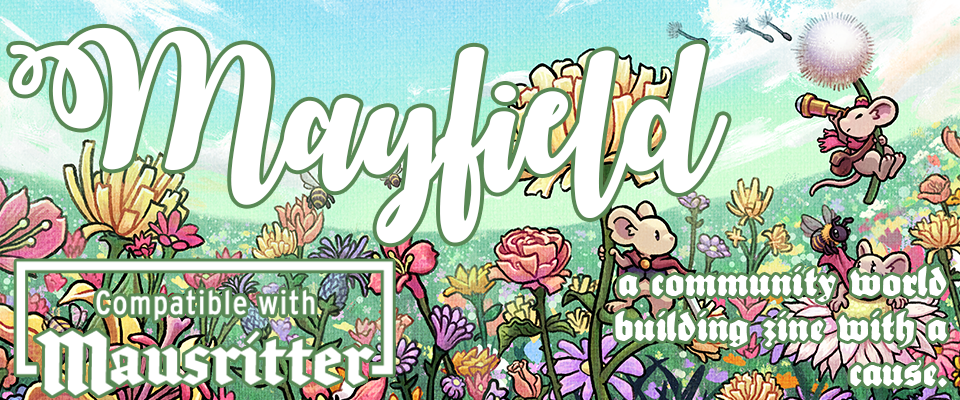 Mayfield - a Mausritter Campaign Setting
A downloadable Charity Zine
HUGE UPDATE! WE ARE SOLD OUT OF THE PRINT RUN! AND SO FAR HAVE RASIED $532!!! WELL DONE Y'ALL!!!
This Project has been a group effort from many of the amazing folks in the Mausritter community. This zine would be impossible if it was not for you all! Thank you so much for your contributions and hopefully together we can help bring help and love to those who are struggling.

cover artwork and some interior artwork by the amazing Josiah S Moore.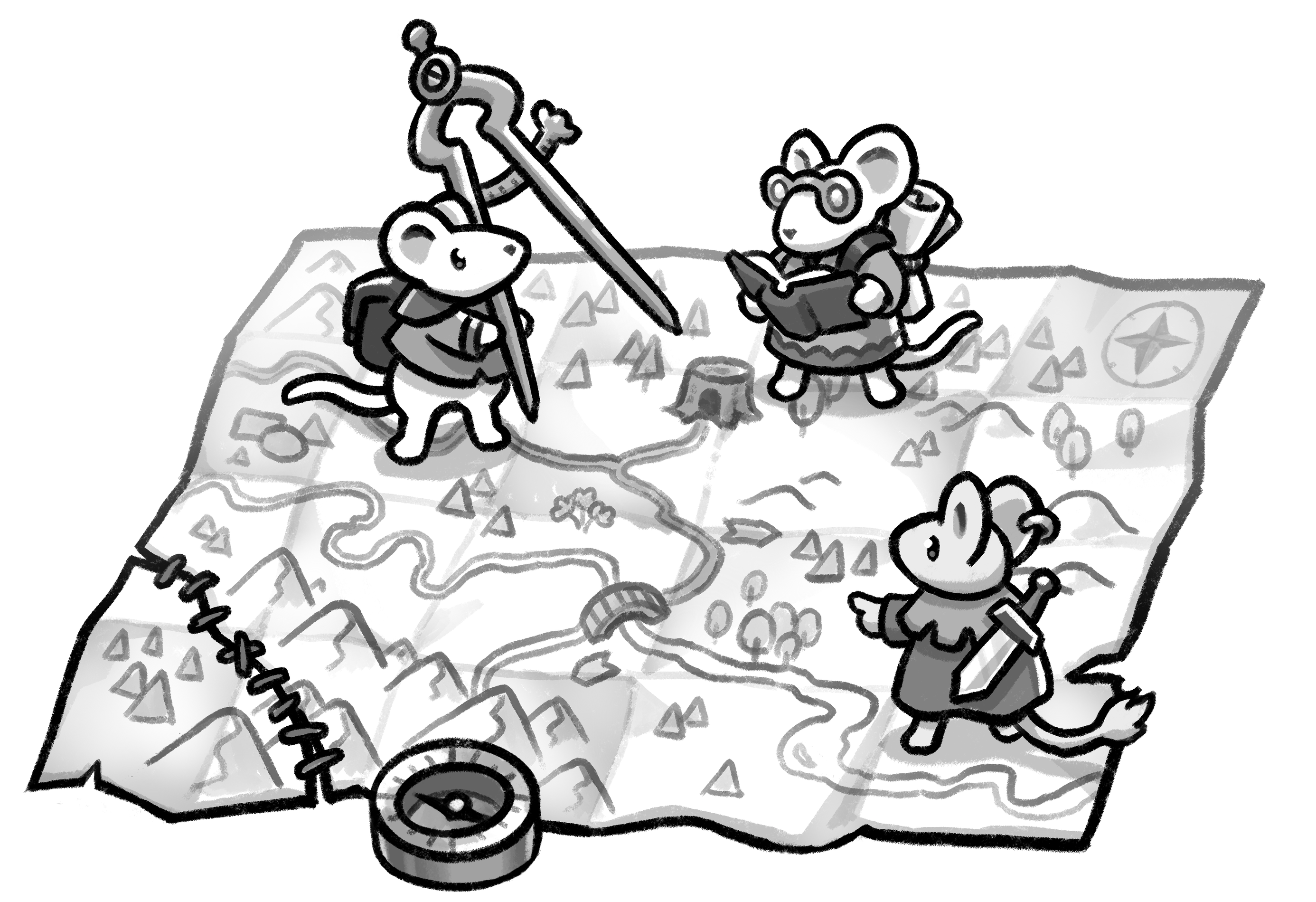 MAYFIELD
A vast expanse of wild flowers reaches beyond where the eyes can see. Small trees of various kind litter the horizon sparsely. The sky seems to always be blue, filled with large whispy and fluffy clouds. Birds sing, bee buzz about, the very atmosphere smells of tranquility. This is Mayfield! A perfect and serene location, however, for a mouse, "It's a huge and dangerous world out there for brave little mice."
What does Mayfield hold? What adventures await these mouse adventures? What dangers lurk in the beauty? What items can be found? What friends... or foes could be made? Well I am glad you asked...
Because you get to tell us!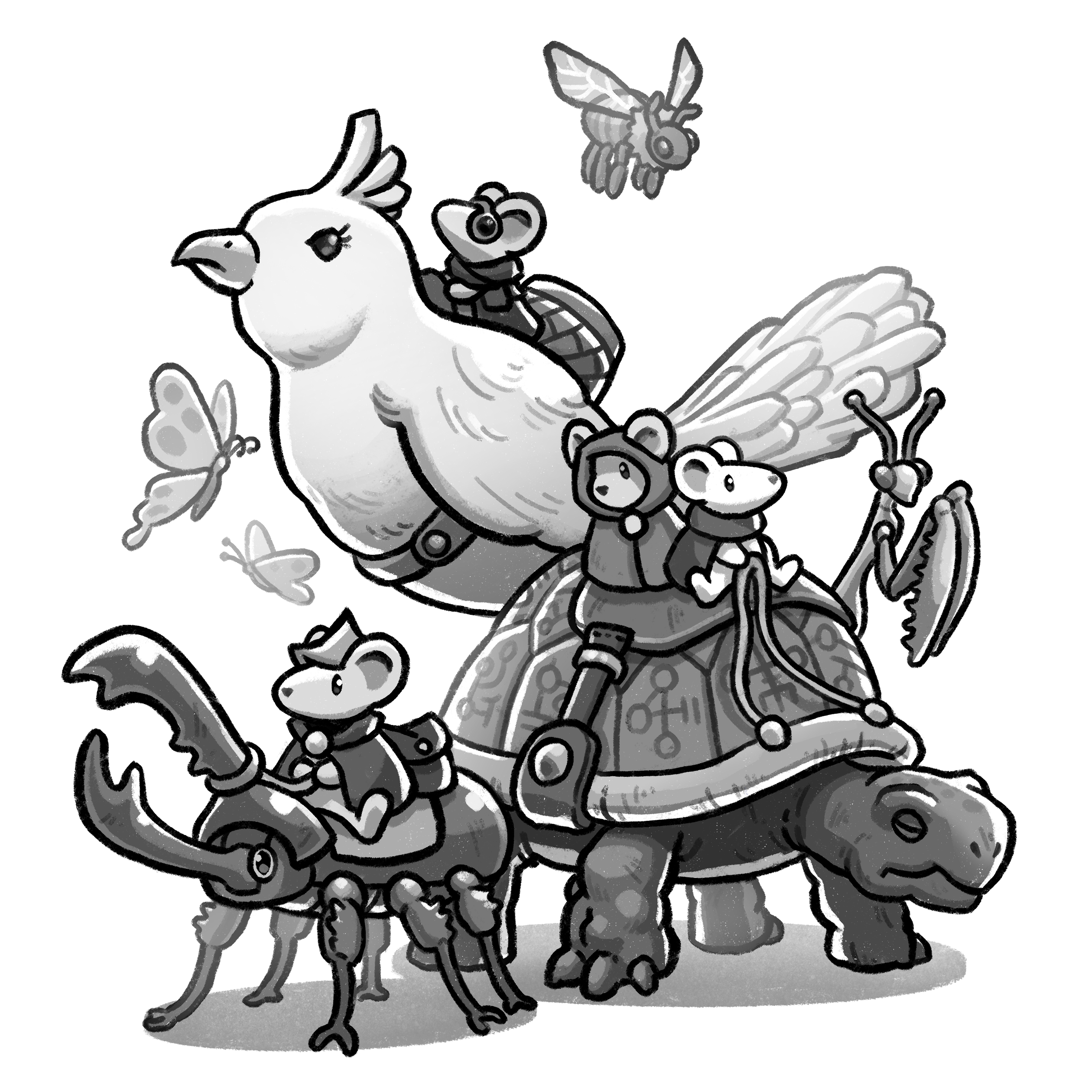 The Mayfield Mausritter Jam is the sequel to March's "Rittermarch". Though this jam seeks to inspire the same levels of creativity of #MoreMausritterMarch, this jam was more specific. You now have the overall setting of Mayfield as a location, it is now our turn to stock this area with Items, NPCs, Adventure Hooks, Rumors, Beasts, Treasures, and the occasional Adventure Site.
Now that this Zine is complete, all entries will be compiled into a downloadable zine, with all purchase proceeds of the final zine going to Suicide Prevention Charities worldwide. This project is for a great cause. This zine is also available in limited print run. Please message me for the order form. Print run will be $25 for a 110lb Mixam A5 zine.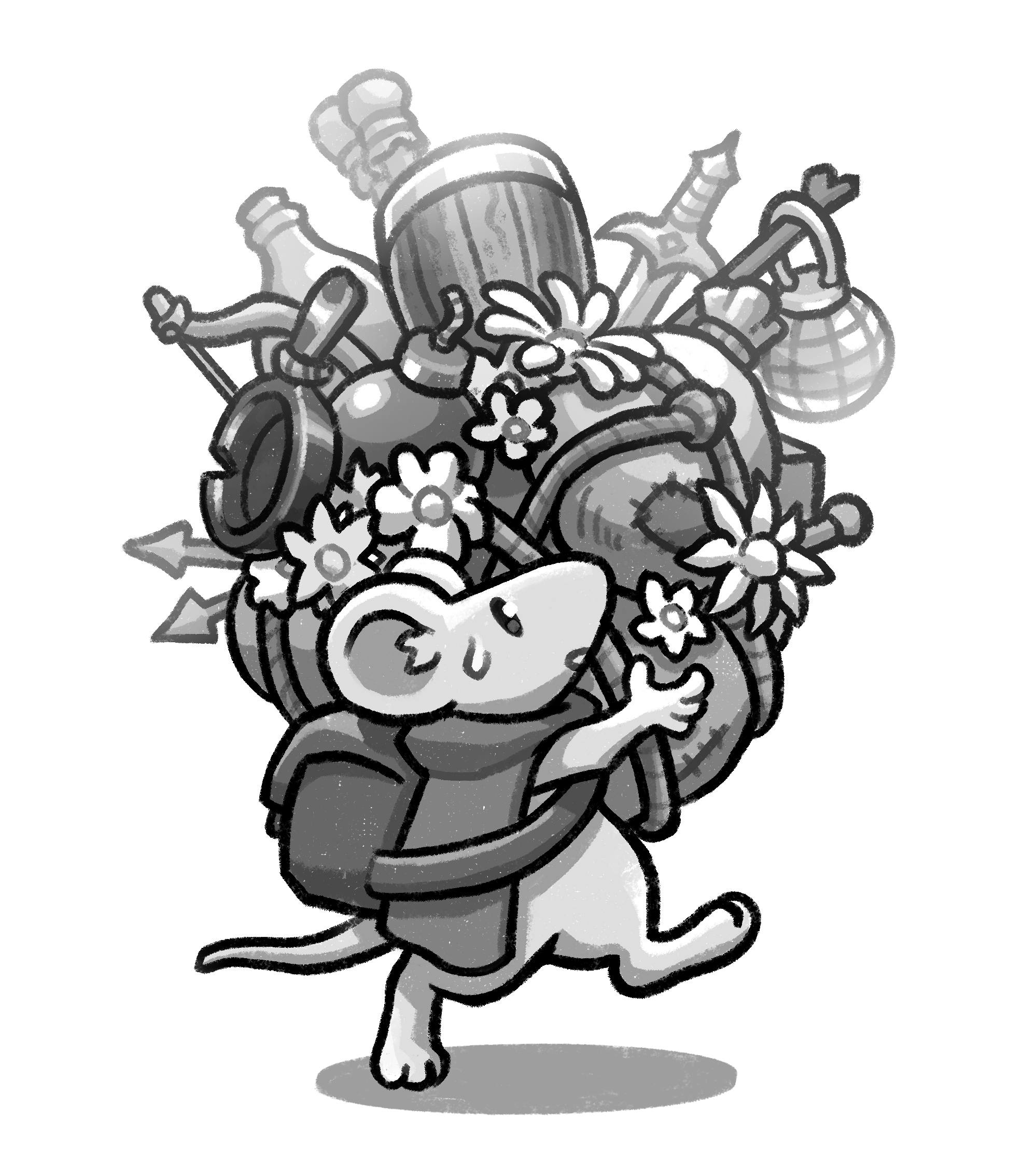 What You Will Find In This Zine:
A Bestiary: We want to stock Mayfield with all sorts of creature both good and bad. Follow the template laid out in the Mausritter Core Rules and lets truly go on a safari.
An Item Catalog: What can be found in Mayfield? Are there special rations? Specific tools... maybe a rare and one of a kind item. Shoot, there may even be magic items.
A Rolodex of NPCs: Who doesn't like to meet characters along the way? We'd love to see you introduce us to the vast cast of critters that call Mayfield their Home.
Feel like writing or making tables? Every good location need rumors and adventure hooks. What can you hint to us about Mayfield?
Some Dungeon Crawling: There has got to be some sweet locations to dive deeper into outamidst all the wild flowers in Mayfield. I wonder what we may find if we explore?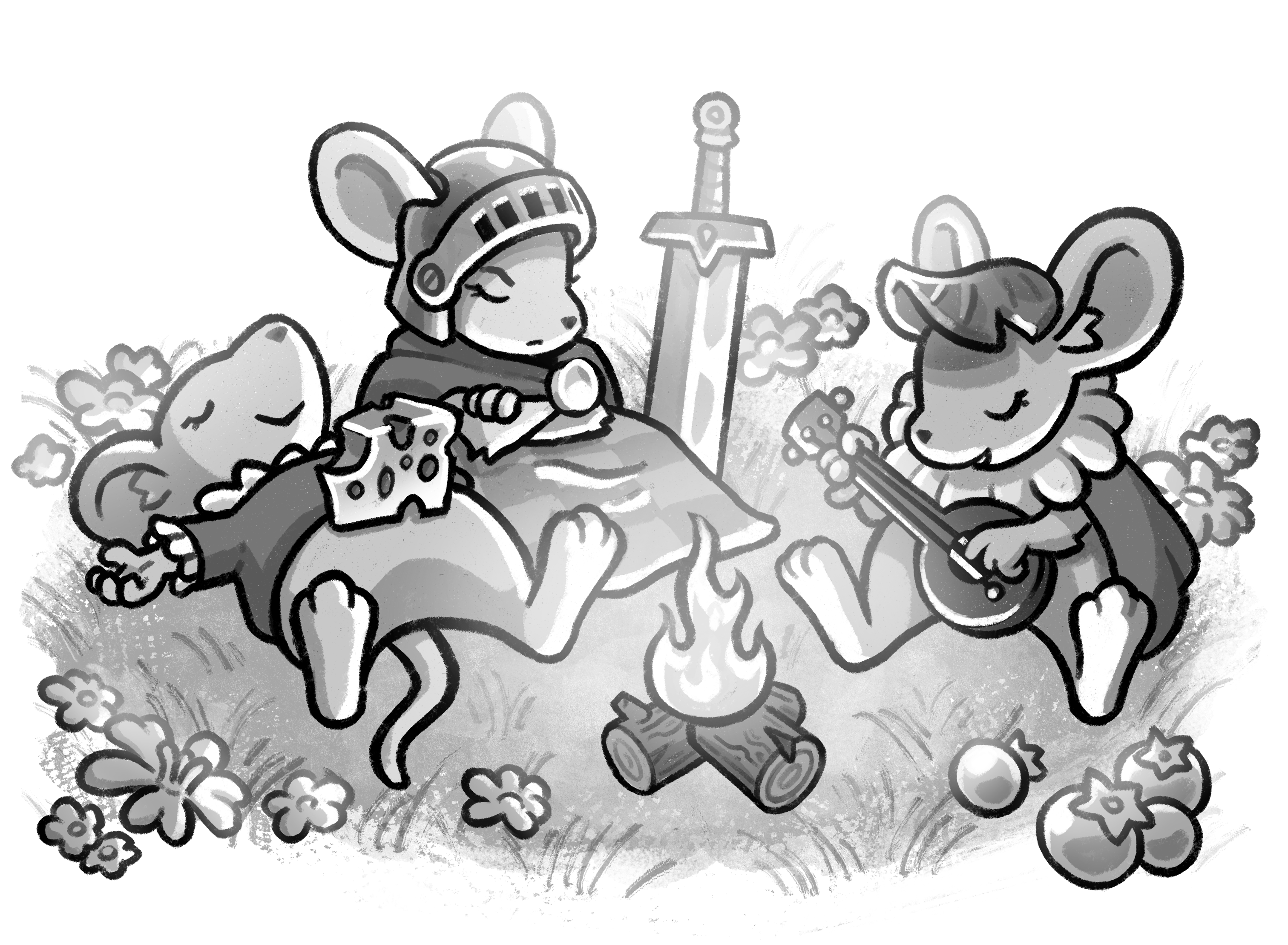 Included in this Zine (find all the links HERE)
· Bumblebees by ManaRampMatt
· Praying Mantis by ManaRampMatt
· Venus Flytrap by ManaRampMatt
· Thistle's Bite by ManaRampMatt
· Poppy Field by @LuisGemino
· Mayfield Hex Map by GrasenJ
· Charlemaus by ManaRampMatt
· Magic in Mayfield by ManaRampMatt
· Picnic Palace by ManaRampMatt
· Flower Swords by Xenio
· Ladybugs by Xenio
· The Four Rose Belts by ellohir
· Mausritter: Fae-flower Grave by Isaac Williams
· Village of the Praying Mantis by PenPaperDice
· Praying Mantis Charm Catalog by PenPaperDice
· Thalia Beauden by JC Darcy
· Numis-magic Coins: Double-sided spell for Mausritter by Banshee
· Clock of Time by Owen McGauley
· Welcome to Thistledoun by Kbomar52
· Temple of the Slumbering Orchid by Juan Carlos Hernandez
· Mocha Mice by GreysonWHY
· Various Mayfield Submissions by ManaRampMatt
· An Incomplete Account of Rumors in Mayfield by Drafting-Goblin
· Spring Flings: Six NPCs to Fall in Love With by bordercholly
· Willowhaven Inn by JosiahSMoore
· The Orchid Wizard by JosiahSMoore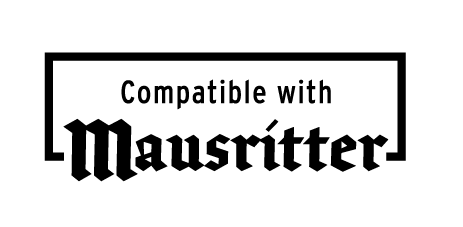 Mayfield is an independent production by various, amazing, creators and is not affiliated with Losing Games. It is published under the Mausritter Third Party Licence.
Mausritter is copyright Losing Games.
Again, if you want the print run please inquire with me, there are currently 20 copies available.
Purchase
In order to download this Charity Zine you must purchase it at or above the minimum price of $7 USD. You will get access to the following files:
Comments
Log in with itch.io to leave a comment.
Hello! Any way to buy a physical copy of this ?
Looks like I missed the print run by mere hours! Any chance of a future run?
We are looking to get this at EXALTED FUNERAL here very soon!
I was just coming here to ask about the print run - however, it says 28 copies are available? Is that true and, if so, how do I get one?
Is this still comming to EXALTED FUNERAL?
Hello! I loved the zine so much! The gorgeous artwork, and the charming locations really gave such a fluffy,lighthearted feeling to the game. Will there be a chance to have a pdf or something similar for the item cards themselves? I see them around the zine, but a lot of them aren't printable friendly and would have to be photo shopped out.
Did the hard copies of Mayfield ship?
They did! They are out in the wonderful world of processing. Thanks for the support and patience.
Hi, Matt! I saw my name is misspelled. It's Gimeno instead of Gemino hahaha.
Also, instead of using @LuisGimeno (since it is my twitter pro account) I prefer if I'm referred as @musiconator (as I post all my RPG and music things there).
Thanks a lot for creating this amazing jam!