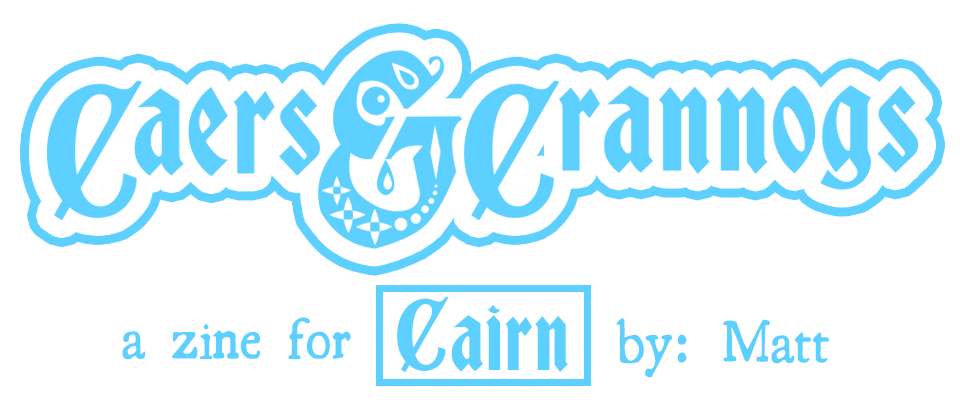 Caers & Crannogs #1
WHAT IS THIS ZINE?

Caers & Crannogs is a zine for the NSR adventure game Cairn. Cairn is produced by Yochai Gal and is based on the games, Into the Odd and Knave. This zine seeks to present additional rules, alternative rules, new items and spells, new backgrounds and loadouts, settings, potential adventures, and lots and lots of random tables. Issue #1 and the next few to come will focus on THE OTHERWORLD, an Iron Age Celtic world of the fair-folk.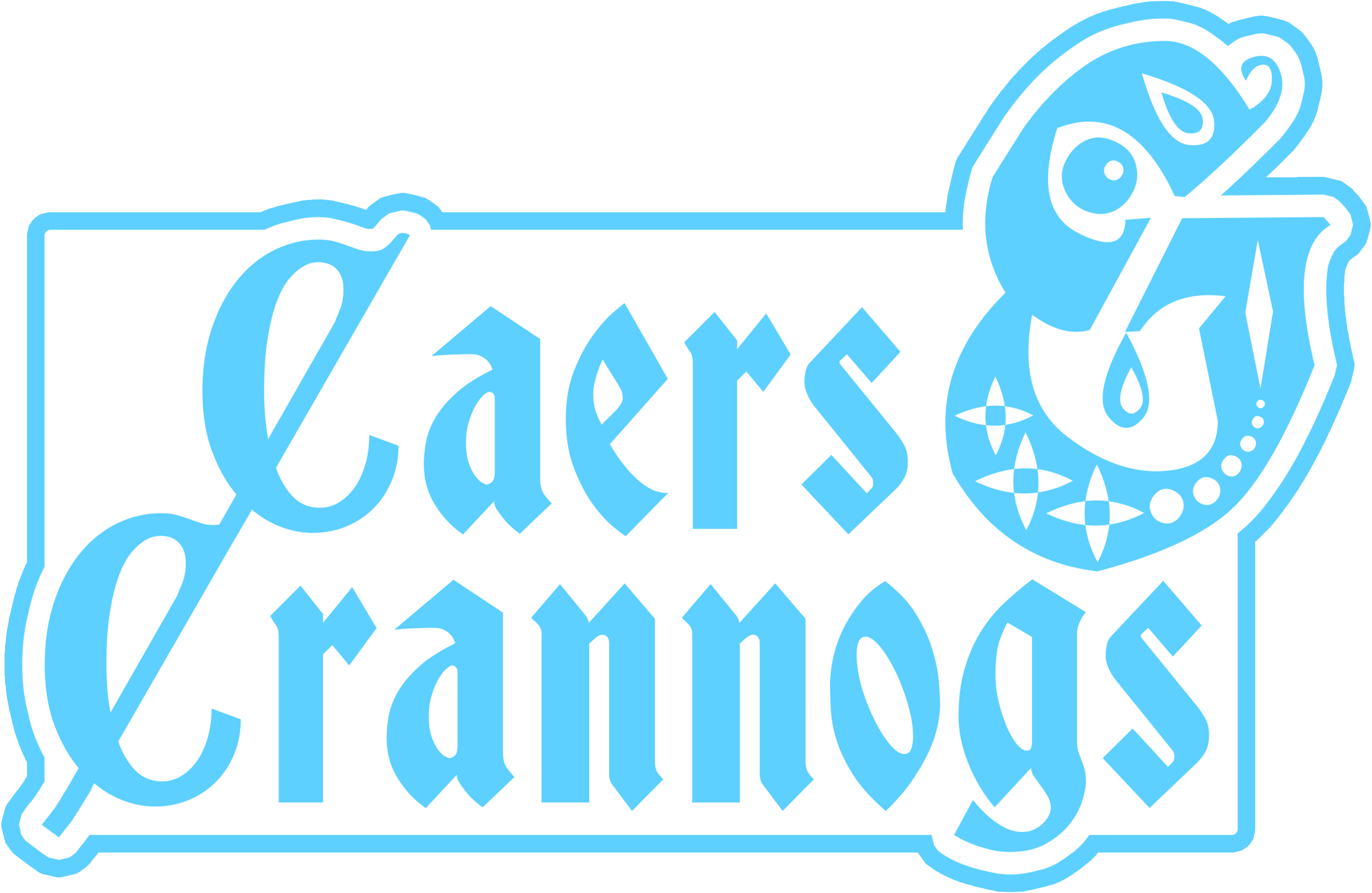 Huge thanks to Yochai Gal for updating the files with a Booklet version!
I've also uploaded two different Black & White versions as well! Enjoy
Download
Click download now to get access to the following files:
Caers & Crannogs #1.pdf
19 MB
BW Caers & Crannogs #1 .pdf
26 MB
Caers & Crannogs #1 Booklet.pdf
19 MB
BW Caers & Crannogs #1 Booklet.pdf
227 MB
Comments
Log in with itch.io to leave a comment.
When will we see issue 2?
Great stuff! Full of good actual useable content, the way these things should be! :)
The black & white booklet is almost 10x the file size of the other files. What that intended?
Great work, looks amazing!
sweet action! You thinking of a physical release?
Would it be feasible to release a black-text version? At least on screen, this is hard for my not-quite-young-anymore eyes.