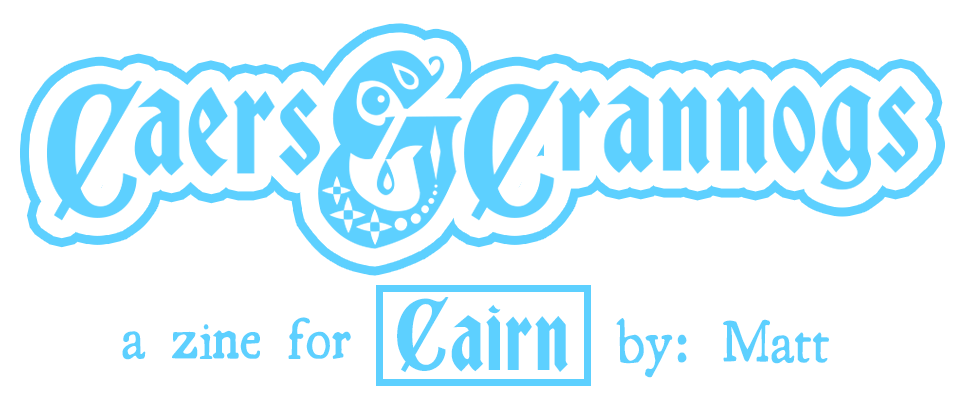 Caers & Crannogs #2
HUGE THANKS TO YOCHAI GAL!
We now have this zine available in booklet form!
ALSO, STAY ON THE LOOKOUT FOR A PREMIUM LF OSR PRINT RUN!

Issue #1 available here: https://lfosr.com/product/caers-and-crannogs/
WHAT IS THIS ZINE?
Caers & Crannogs is a zine for the NSR adventure game Cairn. Cairn is produced by Yochai Gal and is based on the games, Into the Odd and Knave. This zine seeks to present additional rules, alternative rules, new items and spells, new backgrounds and loadouts, settings, potential adventures, and lots and lots of random tables. This is Issue #2, Issue #1 introduced us to THE OTHERWORLD, an Iron Age Celtic world of the fair-folk, and this Issue will dive deeper into that setting with dungeons, adventure site, and more and more lore. I hope you enjoy!
WHATS IN THIS ZINE?
Rules for Hex-Crawling and Overland Travel
Procedures for Dungeon Delving and for stocking dungeons
Mechanics for building Hill Forts and Castles
Random Tables for generating Settlements and Clans
Charts for creating unique Tartans
The Nine Sacred Woods and what they are used for
Dolmenring, a short dungeon for introductory adventures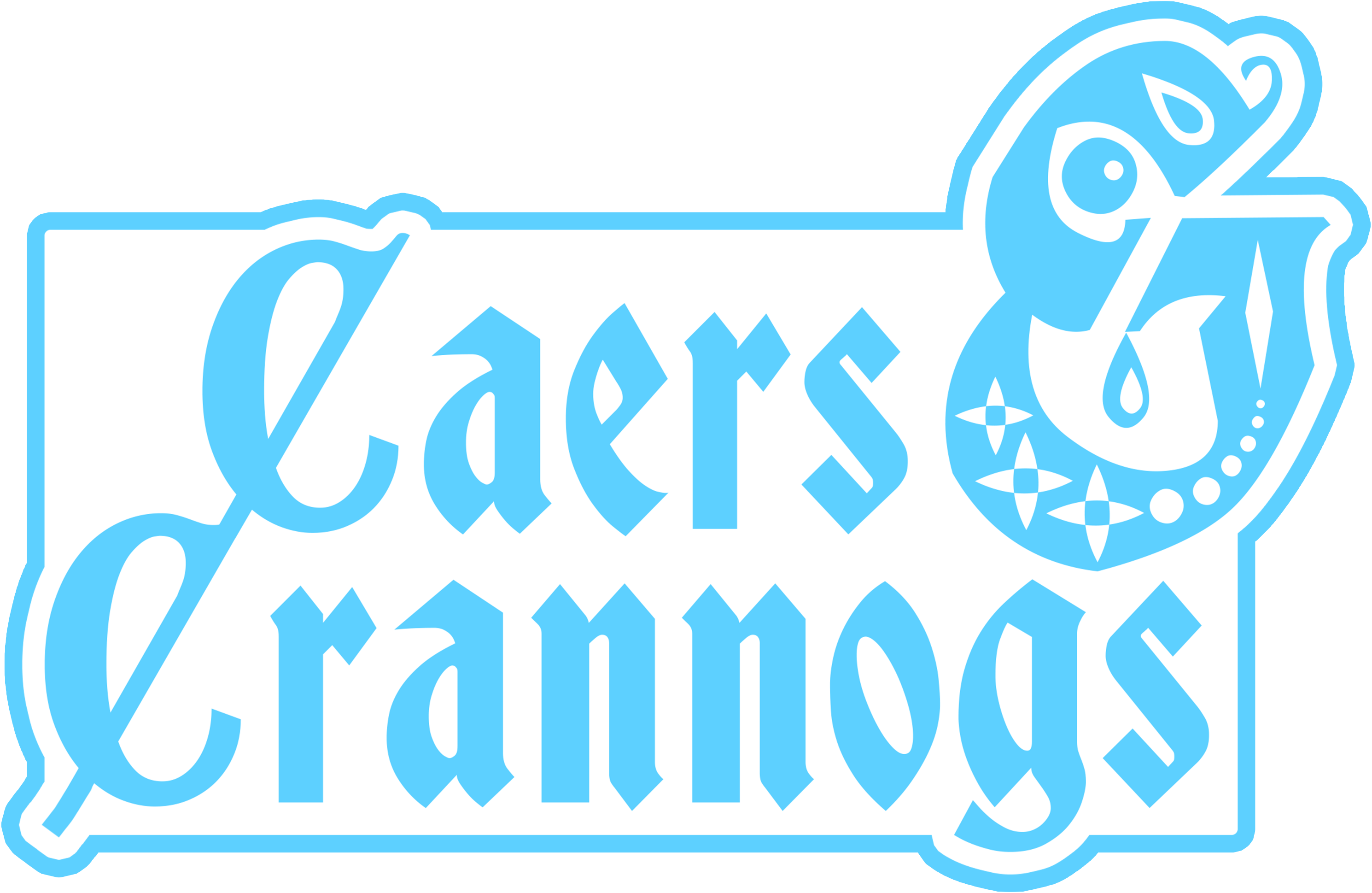 Comments
Log in with itch.io to leave a comment.
looking forward to reading this modulle. additionally, this blue font is so hard to read on this white background.
Will you be doing a print run through LFOSR again?
Exactly what I came here to ask! I really hope so. Love my copy.
that is the plan!
Glad y'all like it!